MSO Goes to the Movies

The Manitowoc Symphony Orchestra
Goes to the Movies
April 22, 2017 | Capitol Civic Centre | 7:30pm
Informance by Jim Miller at 6:45pm
Favorite son Garth Neustadter returns to the Capitol stage to mesmerize you with his astonishing talent, and to take you on a personally guided tour of Hollywood music history. Popcorn included!
---
Fox Fanfare*
Alfred Newman (1900 – 1970)
What's Up at the Symphony
Bugs Bunny's Greatest Hits 
Arr. Jerry Brubaker (1946 – )
The White Sister
Garth Neustadter
Tara
Max Steiner (1888 – 1971)
arr. F. Campbell-Watson
Concerto for Violin and Orchestra in D Major, Opus. 35
III. Finale: Allegro assai vivace
Erich Wolfgang Korngold (1897 – 1957)
The Sea Hawk, Suite for Orchestra
Erich Wolfgang Korngold
arr. Jerry Brubaker
As Time Goes By
Herman Hupfeld (1894 – 1951)
arr. Calvin Custer
A Streetcar Named Desire, Suite
Alex North (1910 – 1991)
arr. Mark McGurty
Parade of the Charioteers
Miklos Rozsa (1907 – 1995)
Arr. Jack Hayes
Interval
Also Sprach Zarathustra, Opus 30
Richard Strauss (1864 – 1949)
Themes from 007
Arr. Calvin Custer (1939 – 1998)
The Godfather (Love Theme)
Nino Rota (1911 – 1979)
arr. Garth Neustadter
Raider's March
John Williams (1932 – )
Love Theme from "Cinema Paradiso"
Ennio Morricone (1928 – )
Titanic
James Horner (1953 – 2015)
arr. John Moss
Theme from "Schindler's List"
John Williams
Pirates of the Caribbean
Klaus Badelt (1967 – )
Arr. Garth Neustadter
*The "Fox Fanfare", composed by Alfred Newman, is presented under license from Fox Music, Inc, P.O. Box 900, Beverly Hills, California 90213, the copyright holders.
The third movement of the Korngold Violin Concerto is presented by courtesy of European American Music Distributors Company and Schott Music GmbH and Co., Mainz, Germany
We would like to thank JoAnn Kane Music Service and Luck's Music Library for providing rental materials for this performance.
---
Thank you to these Concert Sponsors:
Tom, Virginia & Sue Bare
Karen Steingraber & John Durbrow
Carl & Jerilyn Laurino & Family
Estate of Grace Meyer
Peter J. Peterson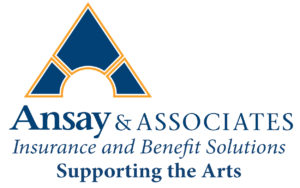 Ansay and Associates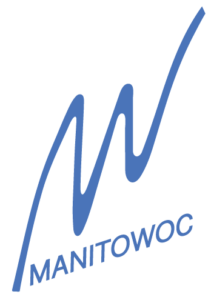 City of Manitowoc

Manitowoc Gray Iron Foundry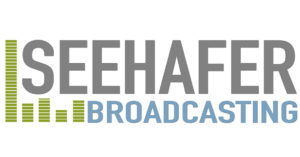 Seehafer Broadcasting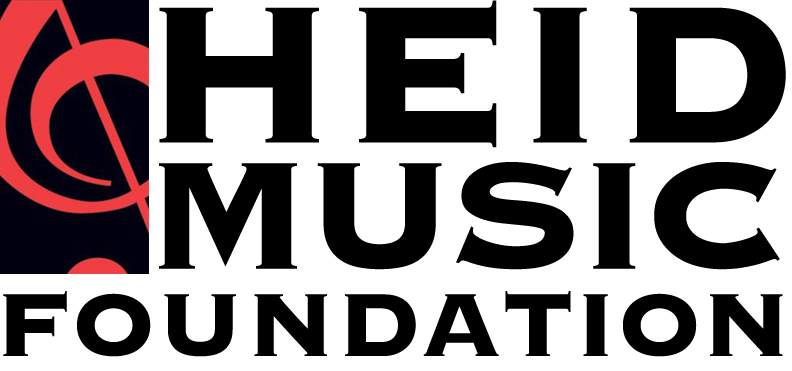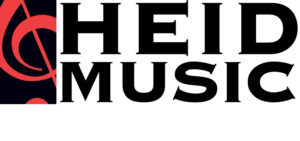 ---
The Movies and the Music
Wayne Wildman
The trademark Twentieth Century Fox Fanfare might be the world's most familiar musical quotation. Composed by Alfred Newman in 1933, its sound is synonymous with "American Cinema" the world over.
In the golden age, every movie was preceded by at least one cartoon. Our medley features the theme songs This Is It, The Merry-Go-Round Broke Down and Merrily We Roll Along, coupled with the classical themes that were an integral part of  cartoon soundtracks: William Tell Overture, The Barber of Seville, Hungarian Rhapsody # 2, Hungarian Dance # 5 , and, of course, Ride of the Valkyries (Kill de Wrabbit!)
The White Sister, a 1923 silent drama starring Lillian Gish and Ronald Colman, was released by Metro, shortly before it merged to form Metro-Goldwyn-Mayer. The story, set in Naples, centers on the conflict between love and religious duty and culminates with the eruption of Mount Vesuvius!
Gone with the Wind, the sprawling 1939 epic starring Vivian Leigh and Clark Gable, has one of the longest musical scores ever written for the cinema. Max Steiner and a small army of assistants created 156 minutes of music distributed over 99 separate cues. The best known of these is certainly the music associated with the O'Hara estate, Tara. The score was nominated for an Academy Award but lost out to The Wizard of Oz.
Erich Wolfgang Korngold, a protégé of Mahler, was a highly-respected Viennese composer of concert music before the rise of the Nazis forced his relocation to America and his reorientation as a composer of film music. Korngold vowed to write nothing but movie music until Hitler was defeated. His 1945 Violin Concerto, first performed by Heifetz, marked Korngold's return to the concert-hall, though it uses thematic material drawn from some of his earlier film scores including 1937's The Prince and the Pauper, which starred Errol Flynn and Claude Rains. Flynn and Rains were again paired in the 1940 action-adventure film The Sea Hawk. The score is usually considered to be the high-point of Korngold's career as a film composer and it was nominated for an Academy Award.
The director of The Sea Hawk was Michael Curtiz, who also directed the 1942 classic Casablanca, starring Humprey Bogart and Ingrid Bergman. The well-known song As Time Goes By was not written by the composer of the film's score, Max Steiner, but is actually a holdover from the stage play on which the movie is based. When he wasn't allowed to replace the song with one of his own composing, Steiner decided to make Herman Hupfeld's melody the basis of his entire soundtrack score.
The 1951 screen adaptation of Tennessee Williams' Pulitzer Prize-winning play A Streetcar Named Desire provided the breakout role for Marlon Brando. Alex North received two Academy Award nominations that year, one for his jazz-based score for Streetcar and the other for Death of a Salesman.
The illustrious British composer William Walton was originally hired to provide music for MGM's 1959 biblical epic Ben Hur. Walton was replaced by Miklos Rozsa, who composed more than three hours of music for the film and also conducted the 100 piece MGM Symphony for the soundtrack.
The opening section of Richard Strauss' tone-poem Also Sprach Zarathustra (Thus Spake Zarathustra) has become well-known to general audiences through its use as the signature tune in 2001: A Space Odyssey. Stanley Kubrick's 1968 adventure-epic also uses music by Johann Strauss Jr., Aram Khachaturian and Hungarian modernist Gyorgy Ligeti.
The James Bond franchise has produced the longest-running and most popular series of films in Hollywood history. Our medley features Monty Norman's original Bond theme as well as For Your Eyes Only (Bill Conti), Live and Let Die (Paul and Linda McCartney) and Goldfinger (John Barry.)
Nino Rota, famed for his work with Italian directors Fellini and Visconti, supplied the score for Paramount's 1972 The Godfather. The main theme, Speak Softly, Love, was awarded a Grammy and Rota also won a Golden Globe for best musical score. Paramount executives had not wanted to use Rota's music, finding it "too highbrow", and the music was included in the film only at the insistence of director Francis Ford Coppola.
For range, versatility and popularity, it would be hard to top John Williams, the dean of contemporary film score composers. The Raiders March from 1981's Raiders of the Lost Ark, is a representative example of Williams' work in the action-adventure genre. A more somber note is sounded in the music to Schindler's List (1993). Williams initially resisted writing the score, telling director Steven Spielberg, "You need a better composer than I am for this film." The director responded, "I know. But they're all dead." The score garnered Williams his fifth Academy Award for best musical score.
Cinema Paradiso, the touching story of an orphaned boy's love for the movies set in post-war Sicily, won the Academy Award for Best Foreign Film in 1988. The glowing musical score is by Ennio Morricone (assisted by his son Andrea), a composer best-known to Americans for his many spaghetti-Western soundtracks.
Producer/Director James Cameron had not initially wanted any music with sung texts in his 1997 disaster epic Titanic. My Heart Will Go On was written in secret by composer James Horner and was added to the film only after Cameron heard the demo tape with Celine Dion. Not only did Cameron love the song, but it also placated studio executives who were worried about the film's budget and thought that a hit song would increase revenue. They need not have worried. Titanic was the first film to gross over a billion dollars.
Pirates of the Caribbean: The Curse of the Black Pearl initiated a critically and commercially successful series of films starring Johnny Depp in 2003. The most recent installment, Dead Men Tell No Tales, is slated for release this May. Klaus Badelt and Hans Zimmer collaborated on the score of the first film and our concert tonight closes with Garth's own arrangement of a toe-tapping pirate tune. Arrgh!