MSO Returns to the Homeland

The Manitowoc Symphony Orchestra
Returns to the Homeland
February 11, 2017 | Capitol Civic Centre | 7:30pm
Informance by Jim Miller at 6:45pm | Howards Grove Choir at 7:00pm
Celebrate the ethnic heritage of our community with some of the finest music by Czech, Polish and German composers. Cast away the winter doldrums while enjoying this legacy of rich orchestration, profound structure and soul-stirring melody.
Read more about Maestro Wayne Wildman
Don't miss the performance by the Howards Grove Choir led by Zach Holzer before the concert and during intermission!
---
Academic Festival Overture, Opus 80
 Johannes Brahms  (1833 – 1897)
Chopiniana
Frederick Chopin  (1810 – 1849)
Orchestration: Alexander Glazunov (1865 – 1936)
I. Polonaise, Opus 40, No. 1
II. Nocturne, Opus 15, No. 1
III. Mazurka, Opus 50, No. 3
IV. Tarantella, Opus 43
Interval – 15 minutes
Please enjoy the Howards Grove Choir led by Zach Holzer

Symphony No. 9 in E minor, Opus 95
From the New World   
Antonin Dvorak (1841 – 1904)
I. Adagio. Allegro molto
II. Largo
III. Scherzo: Molto vivace
IV. Allegro con fuoco
---
Musical Snapshots
Wayne Wildman
In March of 1879, the University of Breslau conferred an honorary doctoral degree on Johannes Brahms. The University authorities suggested to Brahms that he should write a symphony dedicated to them in recognition of the honor, a proposal that the composer rather curtly dismissed. However, in the summer of 1880, Brahms informed his Breslau contacts that he had composed an Academic Festival Overture. He conducted the first performance of the piece in Breslau on January 4, 1881. Brahms' tongue was firmly in his cheek when he described the piece as "a very jolly potpourri of student songs a la Suppé." The piece is, in fact, a magnificent send-up of academic pomposity in which tunes well-known in every German tavern are subjected to the whole gamut of contrapuntal and developmental musical techniques, including full-scale sonata form. Brahms' music is often autumnal and melancholy but here he shows the same easy mastery and distinctive musical imagination in a humorous and ironic vein.
Almost all of Frederic Chopin's considerable output was written for solo piano. Outside of the accompaniments to a few concerted works, he wrote nothing for orchestra. Since Chopin's death, many composers have orchestrated his piano pieces, adding the depth and color of instrumentation to the evocative harmonies and arresting rhythms of the originals. One of these composers was Alexander Glazunov, who crafted a four-movement suite entitled Chopiniana, first performed in 1893 under the baton of his teacher and mentor Rimsky-Korsakov. In 1907, the choreographer Michel Fokine used Glazunov's suite as the basis of a ballet blanc (literally white ballet, that is, one without a plot, focused on mood and movement alone.) Fokine persuaded Glazunov to add a fifth movement to his original four. When the ballet was given in Paris in 1909, it was re-titled Les Sylphides and quickly became a staple of the ballet repertory. Over the years, both the musical selections and orchestrations have been extensively revised so that Glazunov's original four-movement suite is now very rarely heard.
Antonin Dvorak wrote his ninth and final symphony, subtitled From the New World, between January and May of 1893. The first performance was given in New York's Carnegie Hall on December 16, 1893 and was an outstanding popular and critical success. While writing the symphony, Dvorak was living in New York where he served as Director of the National Conservatory of Music. At heart a country boy, Dvorak hated the metropolis and was tremendously homesick for his family and his Bohemian homeland. It is often claimed that Dvorak made use of Native American songs and Negro spirituals for the themes of this symphony, a notion that the composer expressly denied. The elements that some critics have identified as American are also characteristic of the folk music of many countries. From earliest youth, Dvorak's musical world was imbued with Czech rhythms, melodies and harmonies and these folk characteristics are an essential part of his musical style, before, during and after his stay in the United States. Whatever the source of the thematic material, the reasons for the popularity of this symphony are easy to grasp: Dvorak's melodies are simple and memorable and they retain their distinctive emotive qualities even when subjected to the developmental techniques of Brahms and the cyclical formal procedures of Liszt. Not bad for a country boy!
---
Thank you to these Concert Sponsors:
Mark Miller
Karen Steingraber & John Durbrow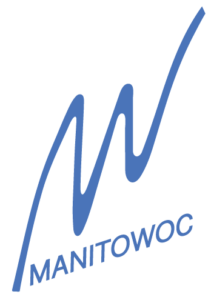 City of Manitowoc